How to apply
27 July – 4 Aug 2024
---
Details to be announced. Sign up to our mailing list to stay up to date.
Watch from the comfort of your own home: selected concerts
and masterclasses are
available on demand on the Oxford Philharmonic Orchestra YouTube channel.

View our livestreamed events here.
Founded in 1999, the Oxford Piano Festival takes place in the last week of July on the tranquil and scenic campus of St Hilda's College,
welcoming piano players and pedagogues, experts and enthusiasts
to some of Oxford's most historic venues.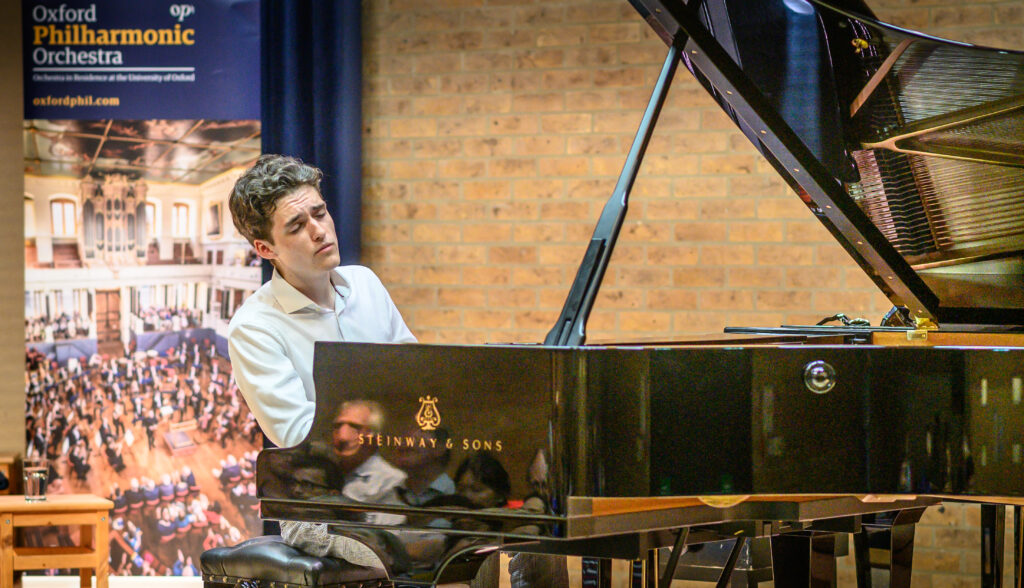 Funding And Support
Your support enables the Oxford Piano Festival to provide extremely talented young pianists with once-in-a-lifetime tuition opportunities from highly sought-after piano pedagogues, taking their playing to the next level. Find out more about how you can support the Festival here.