Book Events
Elisabeth Leonskaja

piano Recital
---
A legendary figure on the keyboard circuit.
Book Events
Ingrid Fliter
and Oxford Philharmonic
---
'Remarkable talent…elegant and lithe' (The New York Times)
Book Events
Samantha Ege
piano Recital
---
Performing pianist, academic musicologist, champion of under-represented composers.
Join us in Oxford this summer for nine days of piano festivities, with a packed schedule of masterclasses and concerts from top names in the piano world. The Oxford Piano Festival 2022 will take place from Saturday 30 July to Sunday 7 August.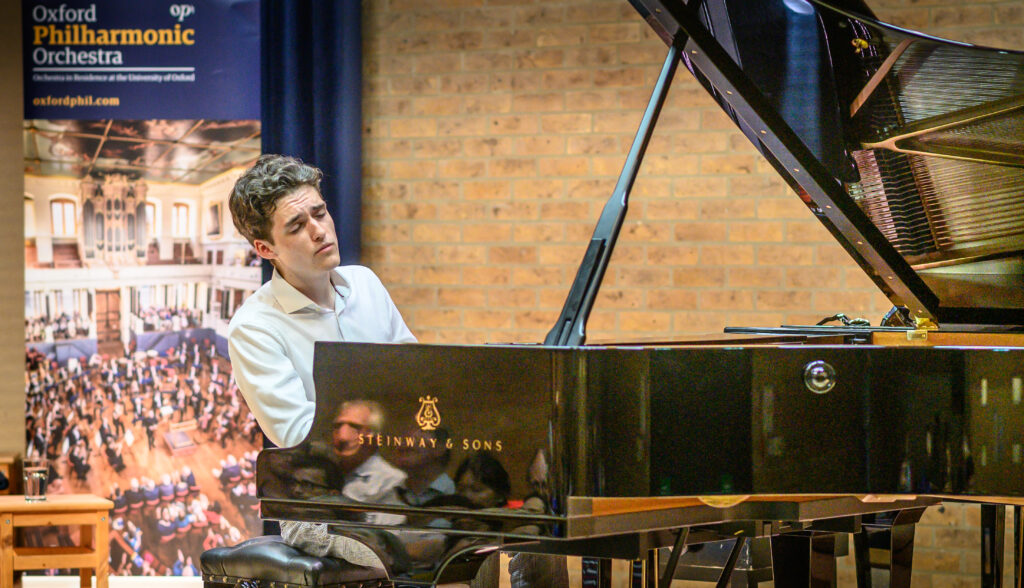 Funding And Support
Your support enables the Oxford Piano Festival to provide extremely talented young pianists with once-in-a-lifetime tuition opportunities from highly sought-after piano pedagogues, taking their playing to the next level. Find out more about how you can support the Festival here.