About The Festival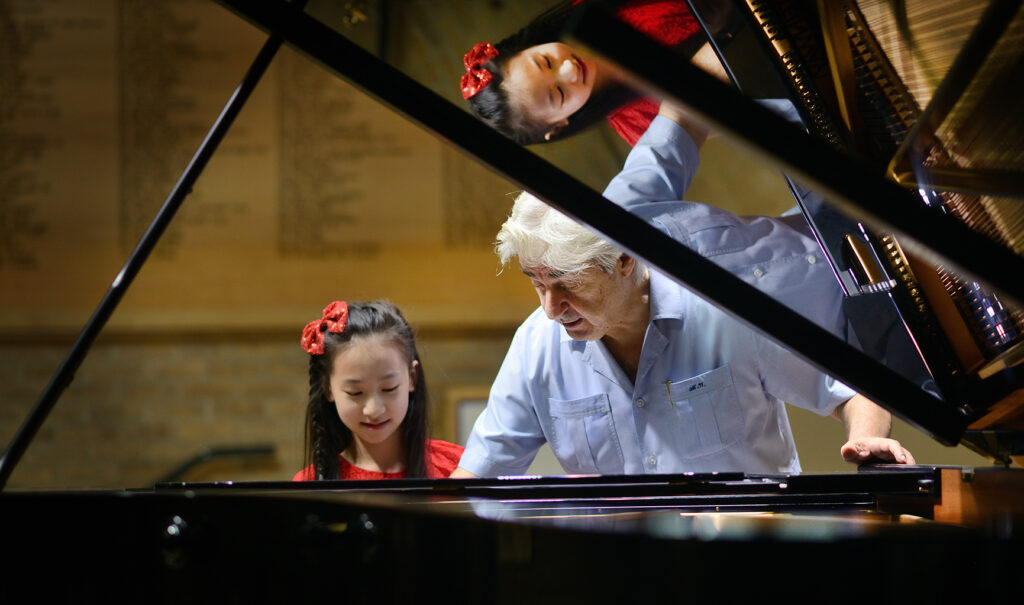 ---
The Oxford Piano Festival was founded in 1999 by Marios Papadopoulos, renowned pianist and Music Director of the Oxford Philharmonic Orchestra. Each year, the Festival welcomes piano players and pedagogues, experts and enthusiasts to some of Oxford's most historic venues, such as Christopher Wren's Sheldonian Theatre, the Holywell Music Room, and Christ Church Cathedral.
---
The Oxford Piano Festival takes place in the last week of July, on the tranquil and scenic campus of St Hilda's College, Oxford, home of the Jacqueline du Pré Music Building, and located just a few minutes' walk from the city centre.
The Oxford Piano Festival's objective is simple: to inspire, support and encourage music-making at the piano of the highest quality. Welcoming world-renowned soloists and teachers each year, the Festival provides gifted young players with a rare opportunity to work alongside and learn from some of the world's finest pianists and teachers, to perform and to learn new repertoire, as part of a dedicated community of artists which encourages exchange over competition.
At the heart of the Festival lies the recognition of the pianist as a multifaceted musician. The various roles of the pianist – as virtuoso, chamber musician, accompanist, conductor, academic and teacher – are all examined. As part of this holistic approach, the various international schools of piano playing are considered.
With Alfred Brendel as the Festival's Patron, Sir András Schiff as President, and the Festival's founder Marios Papadopoulos a renowned pianist himself, the bar is set very high in terms of quality and artistic integrity.
Previous participants at the Festival have gone on to achieve great success. Notable alumni include Alim Beisembayev (winner of the Leeds International Piano Competition 2021), Martin James Bartlett, Mark Viner, Alexander Ullman and Mishka Rushdie-Momen.
In previous years, the Oxford Piano Festival has welcomed such esteemed pianists as Menahem Pressler, Dame Fanny Waterman, Alfred Brendel, Yefim Bronfman, Richard Goode, Nikolai Lugansky, Yoheved Kaplinsky, and Boris Berezovsky. See a full list of our faculty members from previous years here.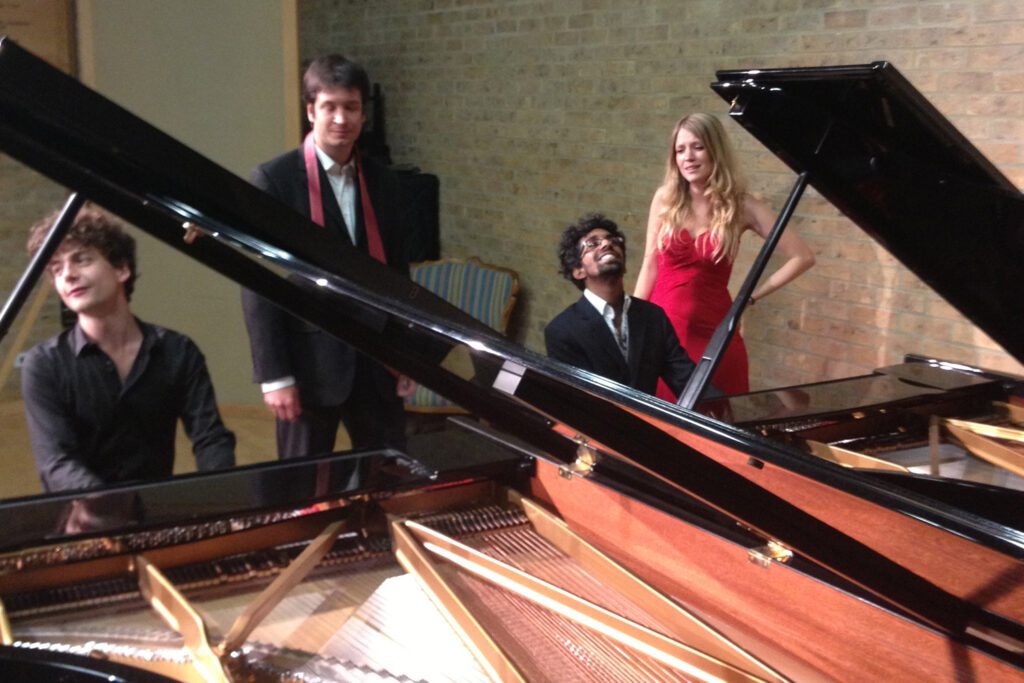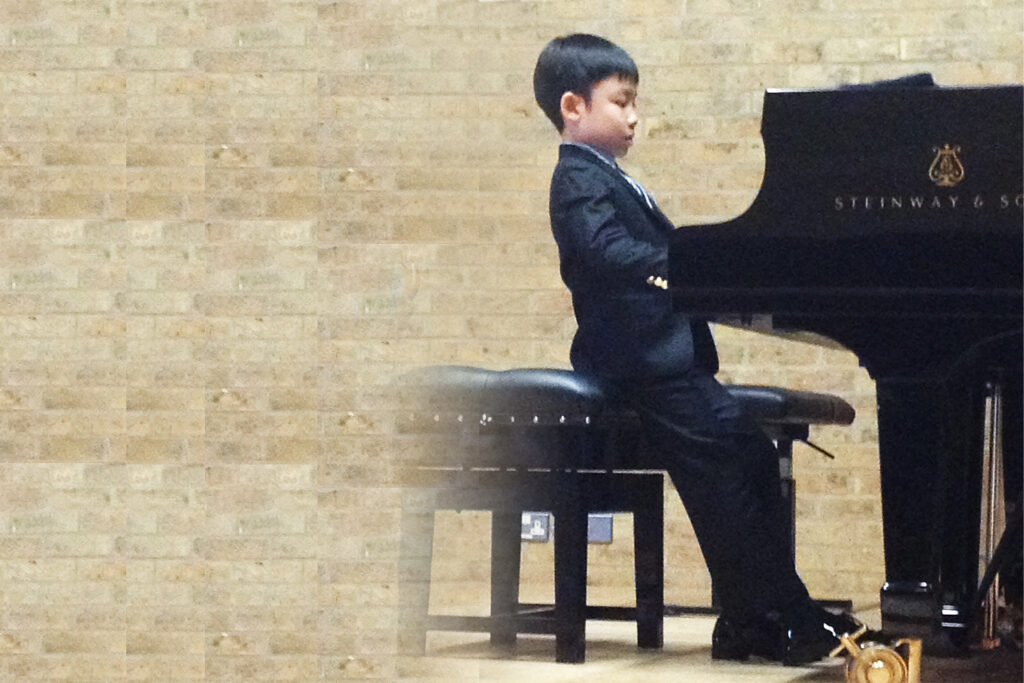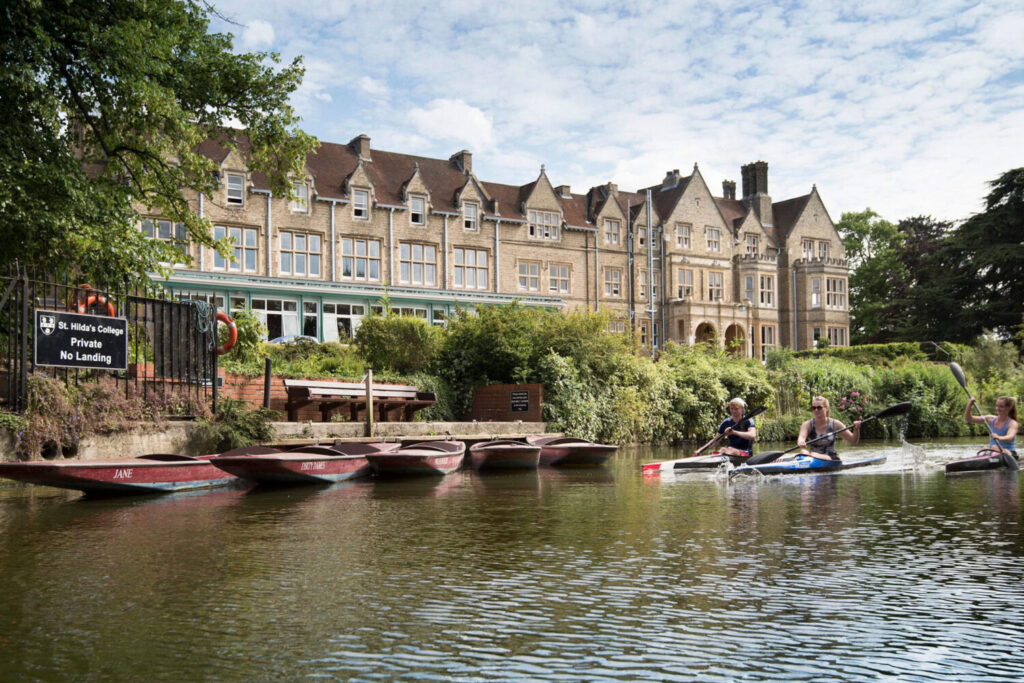 ---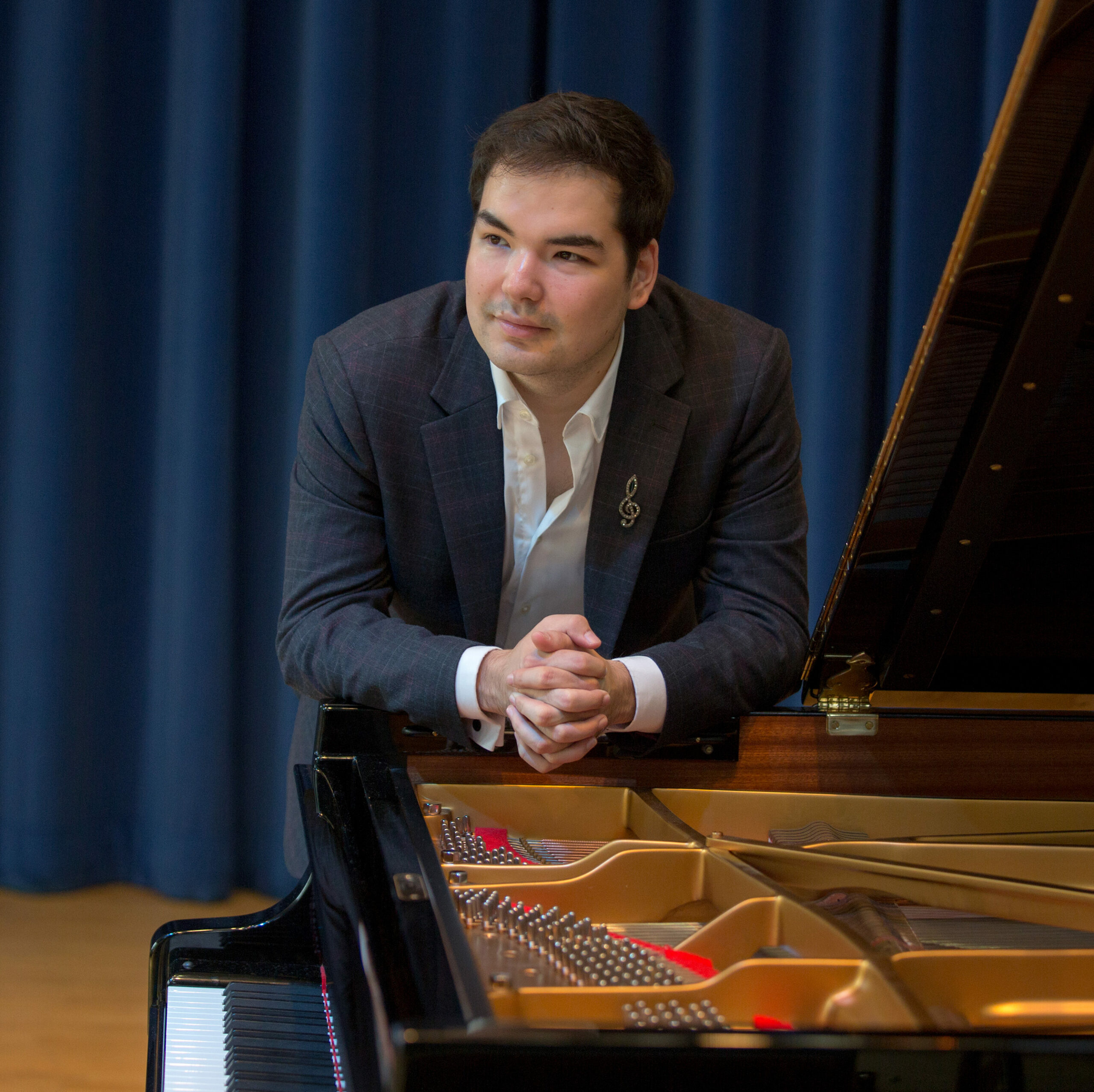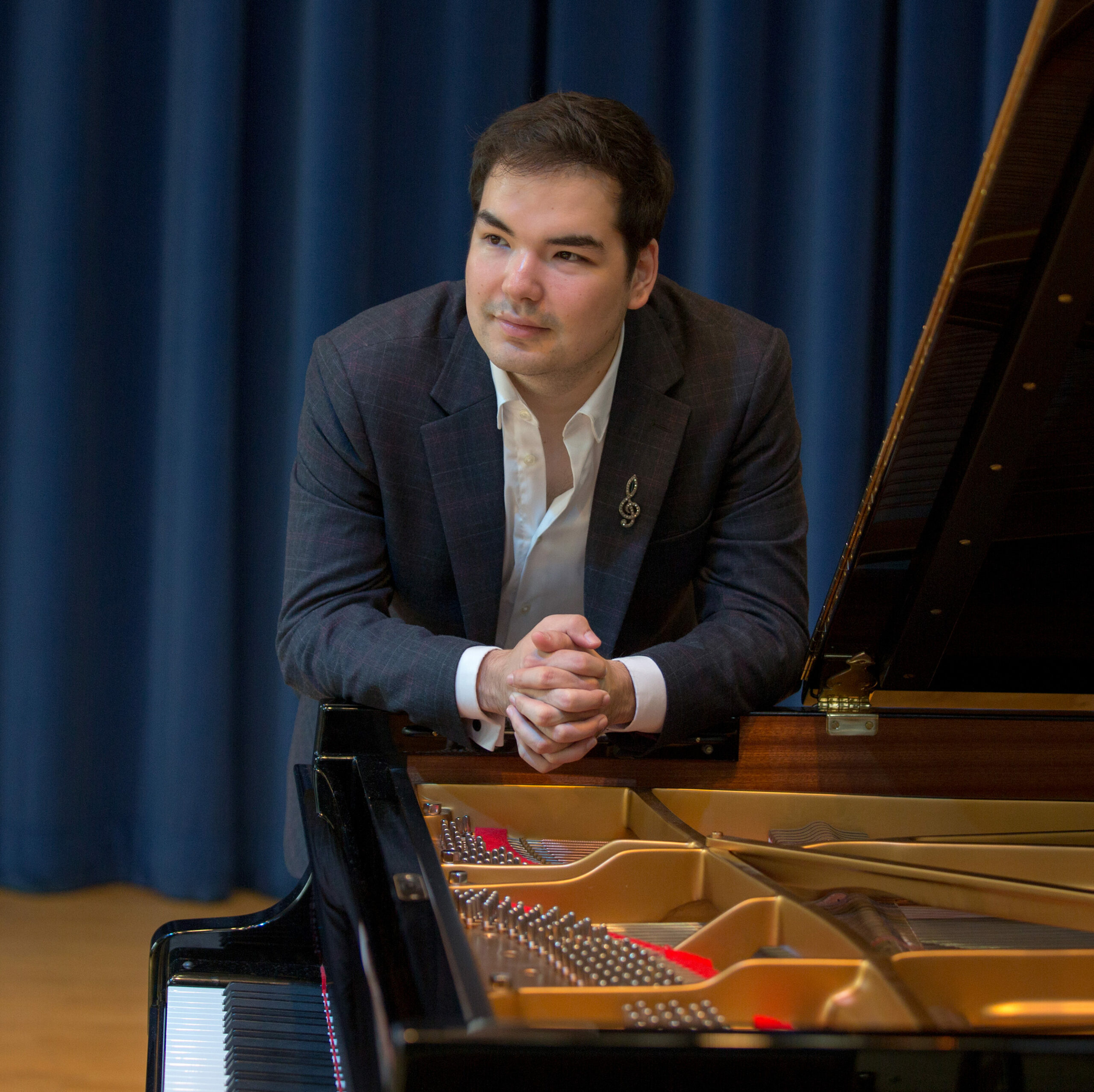 Alim Beisembayev
Alim Beisembayev won First Prize at The Leeds International Piano Competition in September 2021, performing Rachmaninov's Rhapsody on a Theme of Paganini with the Royal Liverpool Philharmonic Orchestra and Andrew Manze. He also took home the medici.tv Audience Prize and the Alim Beisembayev won First Prize at The Leeds International Piano Competition in September 2021, performing Rachmaninov's Rhapsody on a Theme of Paganini with the Royal Liverpool Philharmonic Orchestra and Andrew Manze. He also took home the medici.tv Audience Prize and the Royal Liverpool Philharmonic Society Prize for contemporary performance. Recent and upcoming highlights include debuts with the Royal Liverpool Philharmonic, BBC Symphony Orchestra, RCM Symphony Orchestra (under Sir Antonio Pappano), and SWR Symphonieorchester Stuttgart and recitals at the Wigmore Hall, Southbank Centre, Bath Mozartfest, St George's Bristol, and Chopin Institute in Warsaw. His debut album featuring Scarlatti, Ligeti and Ravel was released in September 2021 by Warner Classics. Born in Kazakhstan in 1998, Alim studied with Tessa Nicholson at the Purcell School and subsequently the Royal Academy of Music. He is currently completing his master's degree at the Royal College of Music with Vanessa Latarche. Alim is an alumnus of the Oxford Piano Festival which he attended in 2016 and 2021.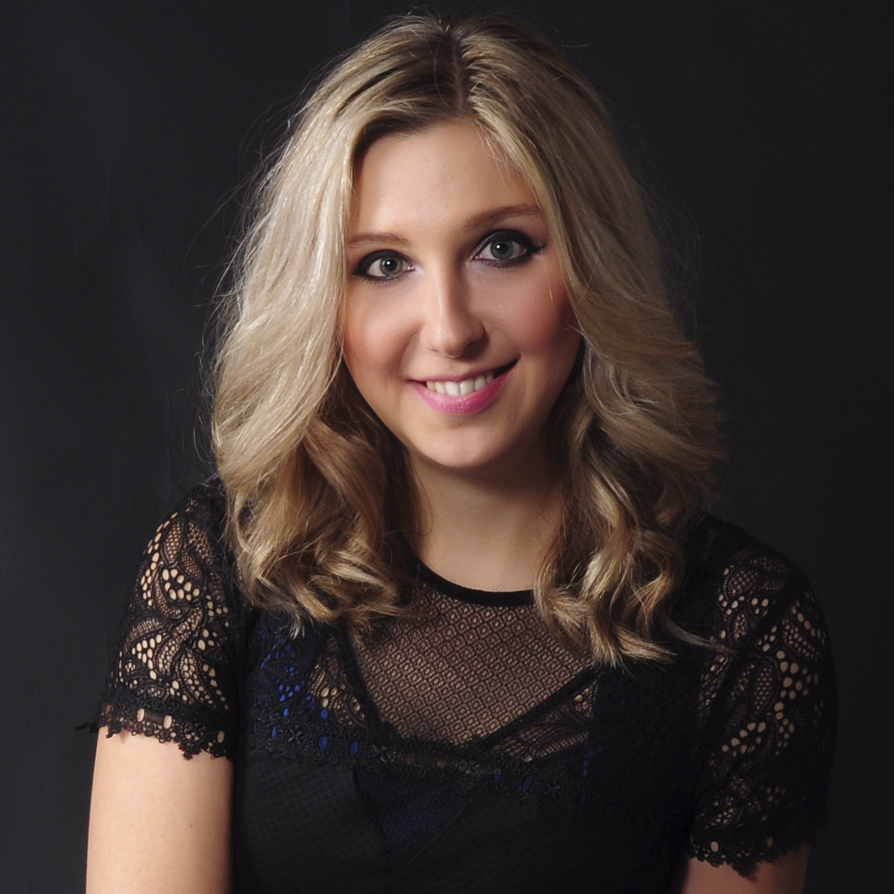 Yulia Chaplina
Yulia Chaplina gave her debut performance aged seven, performing Bach's Keyboard Concerto in F minor with the Rostov State Symphony Orchestra. Described by International Piano Magazine as 'quintessentially Russian' and 'with technical fluency and rich tonal shading reminiscent of the great Communist era artists such as Emil Gilels', Yulia is the winner of seven international piano competitions. Since winning the First Prize and the Gold Medal in the prestigious Tchaikovsky International Competition for Young Musicians, she has performed regularly as a soloist in many of the world's finest venues, including the Wigmore Hall in London, Berlin's Philharmonie, the Grand Halls of the Moscow Conservatory and the St Petersburg Philharmonia, Bunka Kaikan Hall in Tokyo and other prestigious concert halls.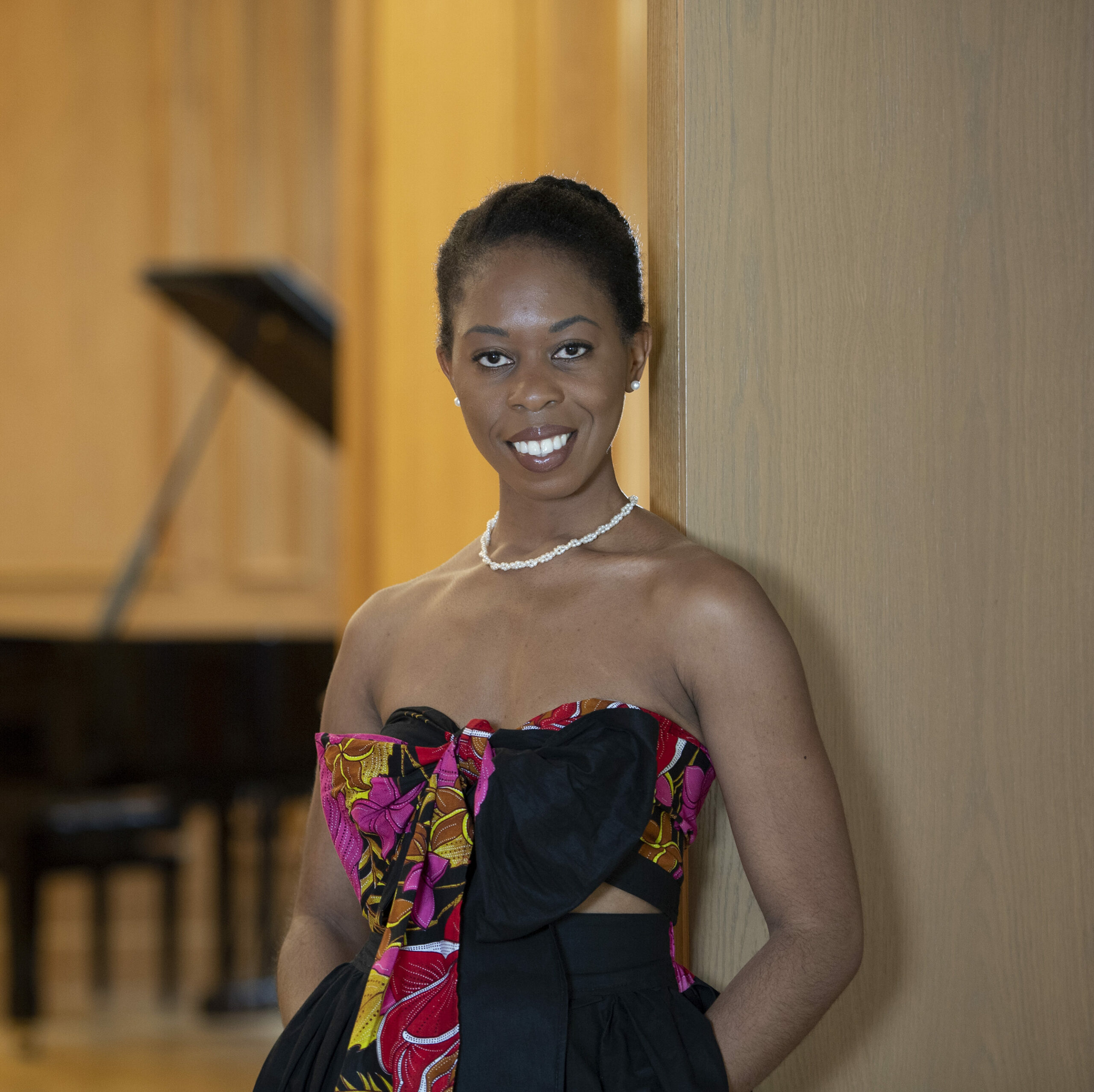 Samantha Ege
Samantha Ege belongs to a new generation of practitioners Samantha Ege belongs to a new generation of practitioners who are redefining classical music and illuminating the diversity of its past, present, and future. Ege released her debut album, Four Women: Music for solo piano by Price, Kaprálová, Bilsland and Bonds (Wave Theory Records) in May 2018. She released Fantasie Nègre: The Piano Music of Florence Price in March 2021 (Lorelt). Fantasie Nègre received critical acclaim in BBC Music Magazine, The Telegraph, New York Times and Washington Post. She gave the world-premiere performance of Fantasie Nègre at the London Festival of American Music in September 2021, followed by its second UK performance and the UK premiere of Vítězslava Kaprálová's Sonata Appassionata at her Barbican debut in November 2021. Her latest album is called Black Renaissance Woman (Lorelt). Ege is the Lord Crewe Junior Research Fellow in Music at Lincoln College, University of Oxford.
---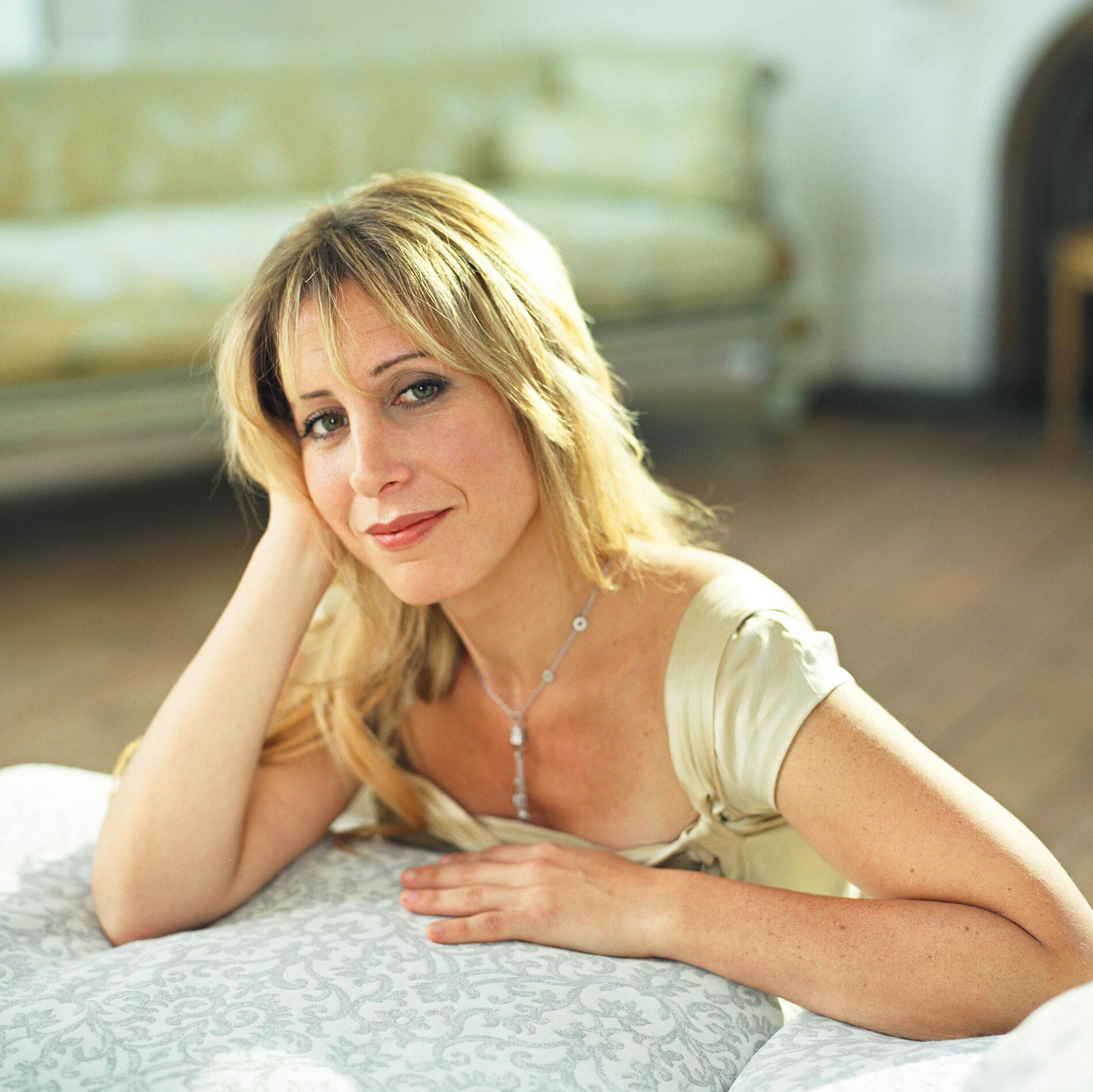 Ingrid Fliter
Argentine pianist Ingrid Fliter has won the admiration and hearts of audiences around the world for her passionate yet thoughtful and sensitive music making played with an effortless technique. She was winner of the 2006 Gilmore Artist Award, one of only a handful of pianists and the only woman to have received this honour. Recent and future highlights include engagements with the Royal Philharmonic, Royal Scottish National, Scottish Chamber, Norrköping Symphony, and Residentie Orchestras. In North America Fliter appears with the Minnesota Orchestra and the Boston, St Louis, San Diego, and Colorado Symphony Orchestras. In recital, she appears at Wigmore Hall, the International Piano Series at the Southbank Centre, and in Stockholm, Oslo and Milan. Recordings with Linn Records include the Chopin concerti, preludes and nocturnes and the Mendelssohn and Schumann concerti. Her recording of the complete Chopin waltzes received five-star reviews and was chosen as Editor's Choice in both Classic FM Magazine and Gramophone which hailed 'a new benchmark for the complete waltzes. From beginning to end, this is among the finest Chopin recordings of recent years.'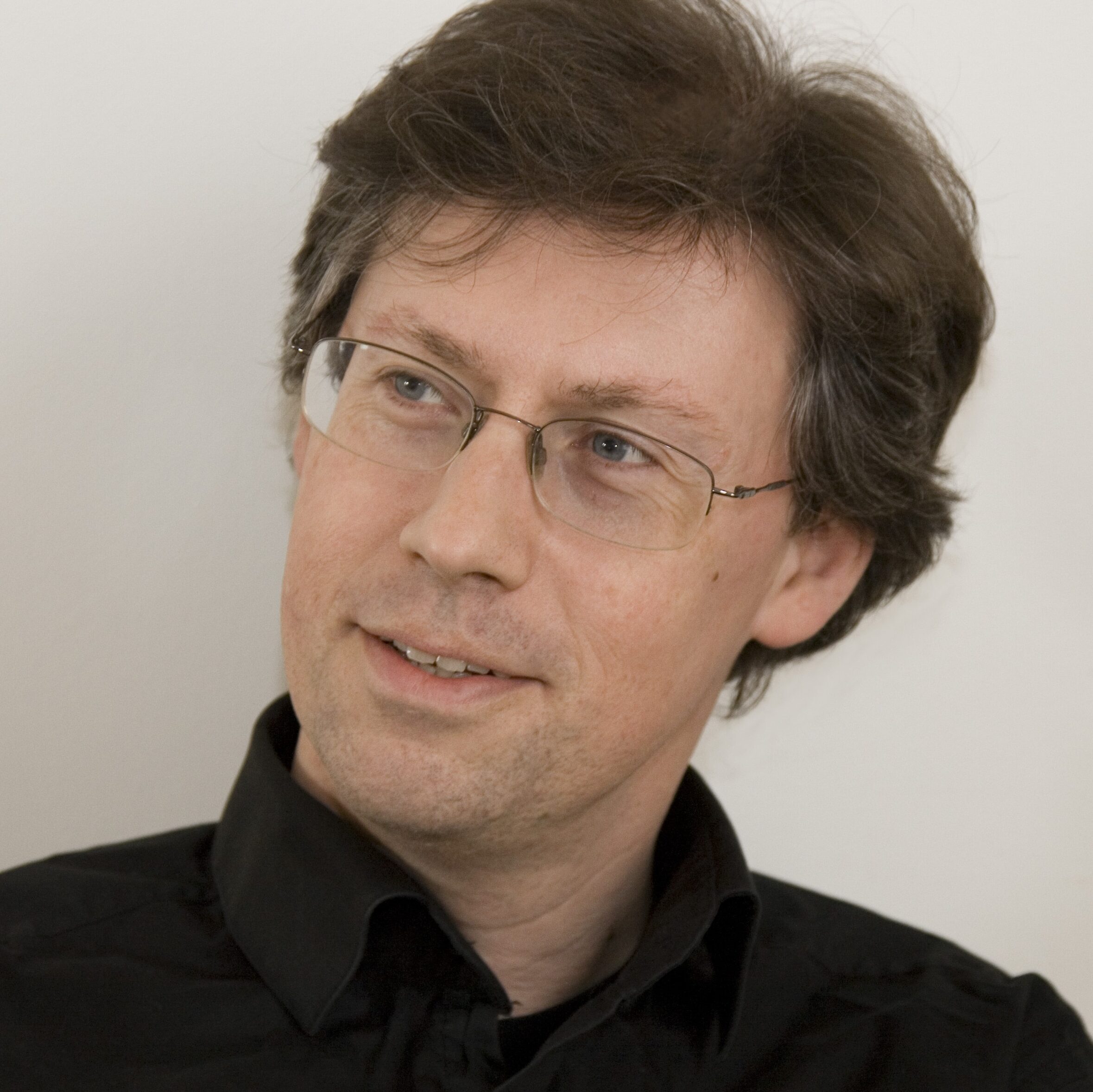 Ian Fountain
In 1989 Ian Fountain became the youngest winner of the Arthur Rubinstein Piano Masters Competition in Tel Aviv at the age of 19. He was educated as a chorister at New College, Oxford and later at Winchester College, and studied piano under Sulamita Aronovsky at the RNCM. He has performed with orchestras such as the London Symphony under Sir Colin Davis, the Israel Philharmonic under Zubin Mehta, and the Czech Philharmonic under Jiří Bělohlávek. As a recitalist, he is a regular guest of festivals such as Prague Spring, Berlin, Schleswig-Holstein, Enescu and Kuhmo. Fountain has made several critically acclaimed recordings and in 2015 he won an ECHO gramophone prize in Germany. He collaborated in the preparation of the present editions of Beethoven Sonatas and Variations for Piano and Cello published by Henle Verlag. In 2019, his fingerings for the complete Beethoven Variations for piano were published in the new Henle edition. Since 2001, Fountain has been a professor of piano at the Royal Academy of Music. In 2021 he was appointed Artistic Director of the International Schubert Competition in Dortmund.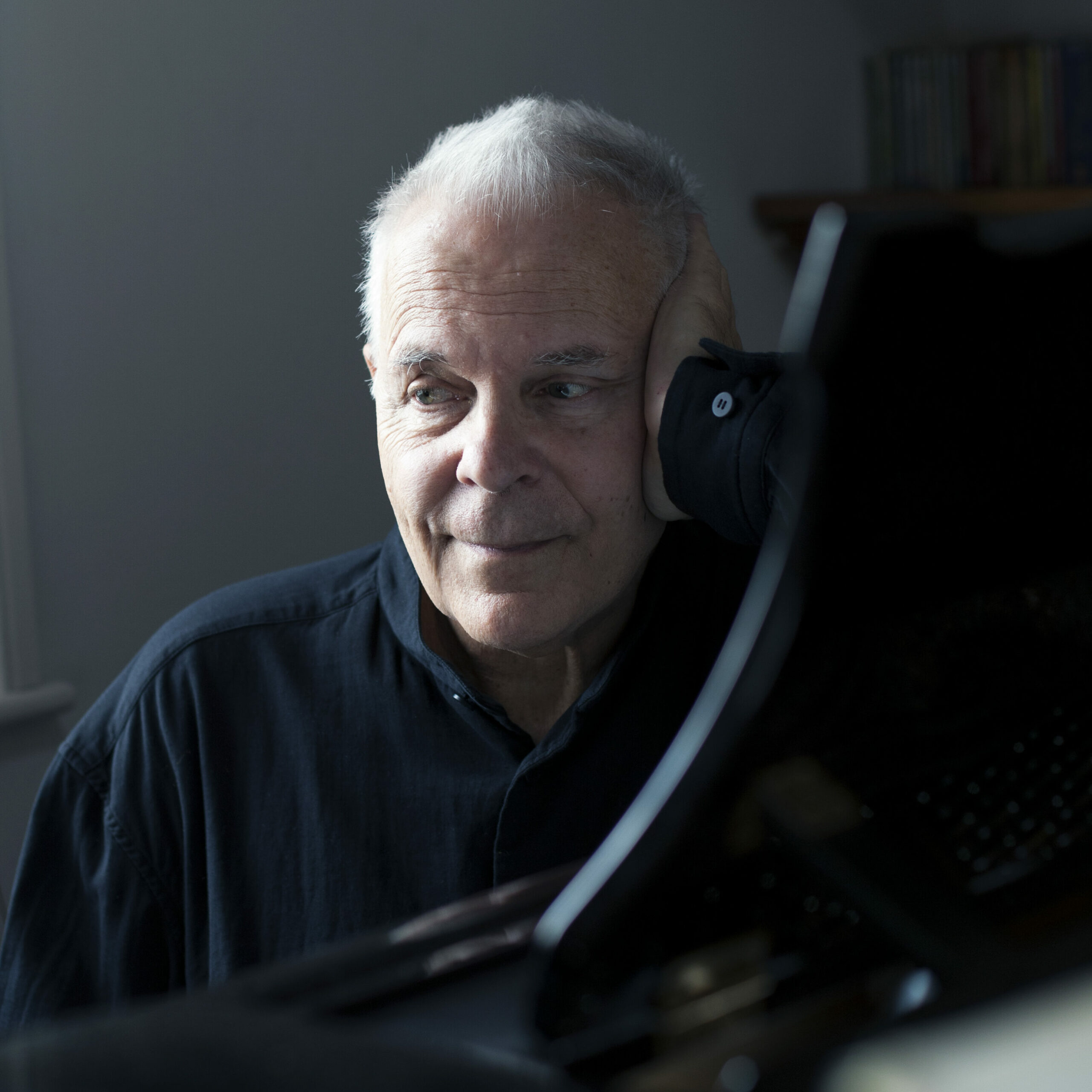 Stephen Kovacevich
With an international career spanning over six decades, Stephen Kovacevich has long been recognised as one of the most searching interpreters. Born in Los Angeles, Kovacevich made his European debut at Wigmore Hall in 1961. He has appeared with many of the world's finest orchestras and conductors, including Hans Graf, Bernard Haitink, Kurt Masur, Sir Simon Rattle, Yannick Nézet-Séguin, and the late Sir Georg Solti. Kovacevich is a frequent guest at prestigious festivals including Lugano, Verbier, and the Mariinsky International Piano Festival. He has forged long-standing artistic partnerships, including numerous recordings with Sir Colin Davis and frequent duo appearances alongside Martha Argerich. As a committed chamber musician, Kovacevich enjoys regular artistic collaborations with Nicola Benedetti, Renaud Capuçon, Gautier Capuçon, Emmanuel Pahud and Alina Ibragimova. To celebrate his 75th birthday, Decca released a limited edition 25-CD box set of his entire recorded legacy for Philips. In 2008, he re-recorded Beethoven's Diabelli Variations, which won him the Gramophone Editor's Choice Award (2009) and the Gramophone Magazine Top Choice Award (2015).
---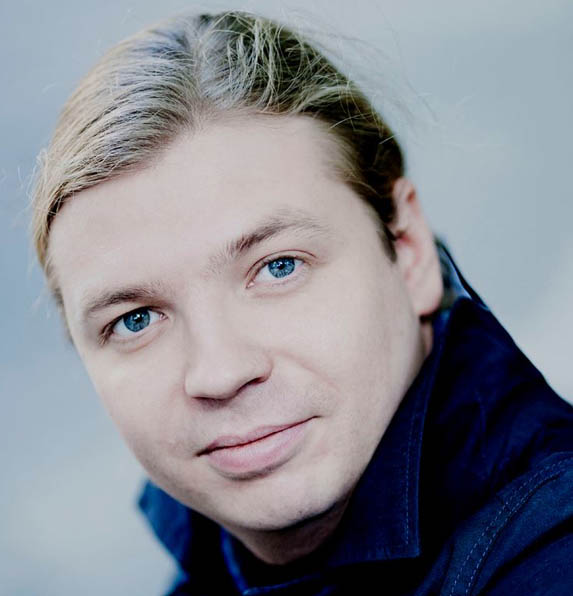 Denis Kozhukhin
Winner of the First Prize in the 2010 Queen Elisabeth Competition in Brussels, Belgian pianist Denis Kozhukhin has established himself as one of the greatest pianists of his generation. His combination of brilliance and power with a masterful sense of form and a unique artistic approach is clear in this concert of German and Austrian greats, opening with Schumman's 13 "Scenes from Childhood", No. 7, Träumerei, one of his best-known pieces. One of the most performed contemporary composers in the world, Jörg Widmann's Intermezzi are influenced by Brahms's, which it precedes here. Finally, Schubert's Sonata in B flat major, with magical harmonic shifts providing a sense of ongoing movement while maintaining an inner stillness, concludes this epic programme.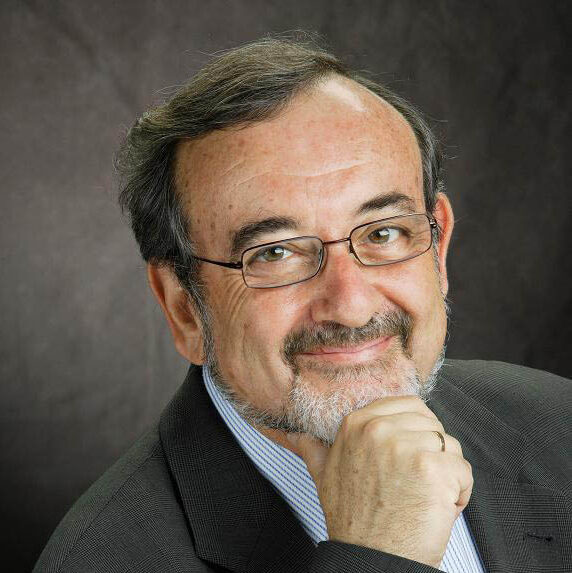 Emanuel Krasovsky
Emanuel Krasovsky is Professor of Piano and Chamber Music at the Buchmann-Mehta School of Music at Tel-Aviv University and Artistic Director of Tel-Hai International Piano Master Classes in Israel, as well as a faculty member of the International Keyboard Institute and Festival in New York. He was a member of the faculty at the Barenboim-Said Academy in Berlin from 2018 to 2020. Krasovsky has given masterclasses at London's Royal Academy of Music, Royal College of Music, and Guildhall School; Paris Conservatory; Reina Sofia School, Madrid; Juilliard and Manhattan Schools, New York; Helsinki Sibelius Academy and Suolahti Summer Academy, Finland; Moscow Tchaikovsky Conservatory, Gnessin Academy and St. Petersburg Rimsky-Korsakov Conservatory in Russia; Hong Kong Academy for Performing Arts; Seoul National University, amongst others. He has performed under the baton of Leonard Bernstein, Carlo Rizzi and Sidney Harth and given recitals at New York Metropolitan Museum of Art, Weill Recital Hall and in Europe and Israel. Krasovsky is a Doctor of Musical Arts (Juilliard School). He studied with Mindru Katz, Ilona Kabos, Guido Agosti, Aube Tzerko and Ania Dorfmann.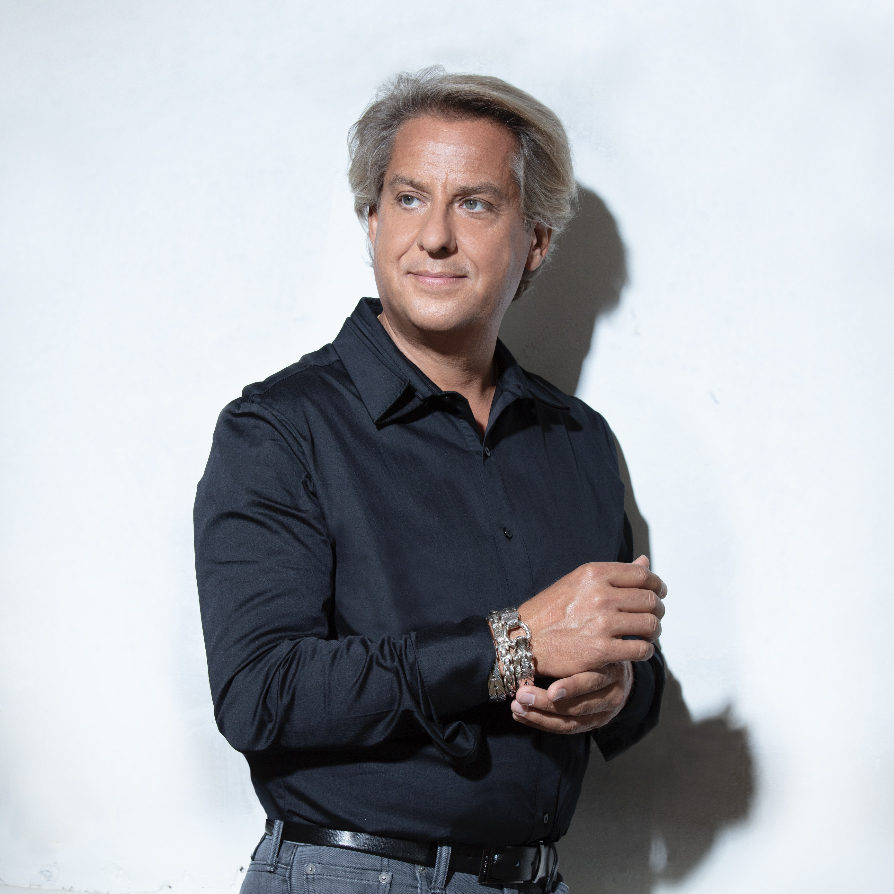 Alain Lefèvre
Hailed as a 'hero' (Los Angeles Times), 'an artistic winner' (Hailed as a 'hero' (Los Angeles Times), 'an artistic winner' (Music Week), 'a pianist who breaks the mold' (International Piano) and who 'truly stands out from the typical trends and artifices offered on the international scene' (Classica), French-born Canadian pianist and composer Alain Lefèvre has performed in over 40 countries to prestigious venues including Carnegie Hall, Kennedy Center, Royal Albert Hall, Royal Festival Hall, Cadogan Hall, Théatre des Champs Élysées, Teatro Colón, Palacio de Bellas Artes and Herodes Atticus Theatre. He has collaborated with renowned orchestras and conductors such as James Conlon, Christoph Eschenbach, Lawrence Foster, Jukka-Pekka Saraste, Yannick Nézet-Séguin, Vladimir Spivakov, Yan Pascal Tortelier and Long Yu. Now an exclusive recording artist for Warner Classics, his discography covers a vast repertoire, from John Corigliano's Piano Concerto considered as the 'reference version' (BBC Music Magazine), to Rachmaninov's Piano Concerto No. 4 with Kent Nagano, 'a crisply executed and superb recording' (Gramophone).
---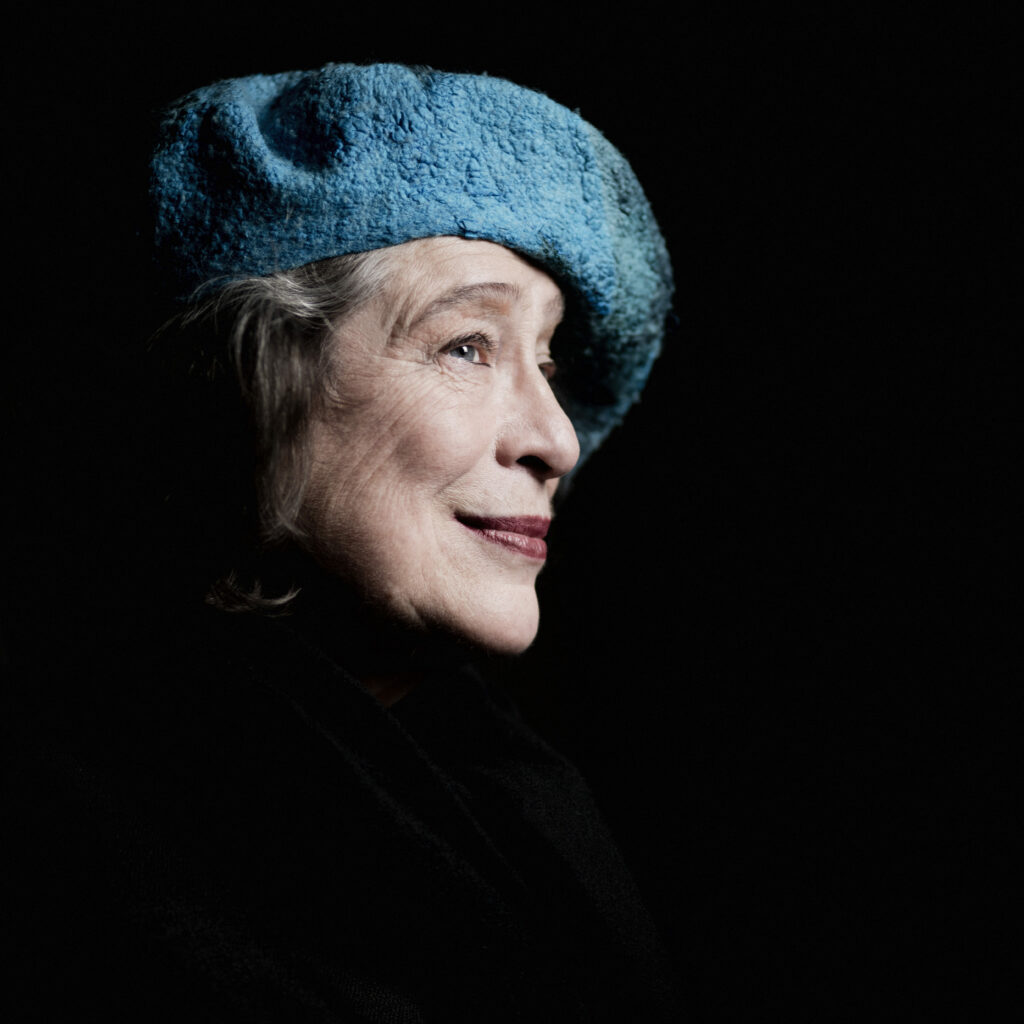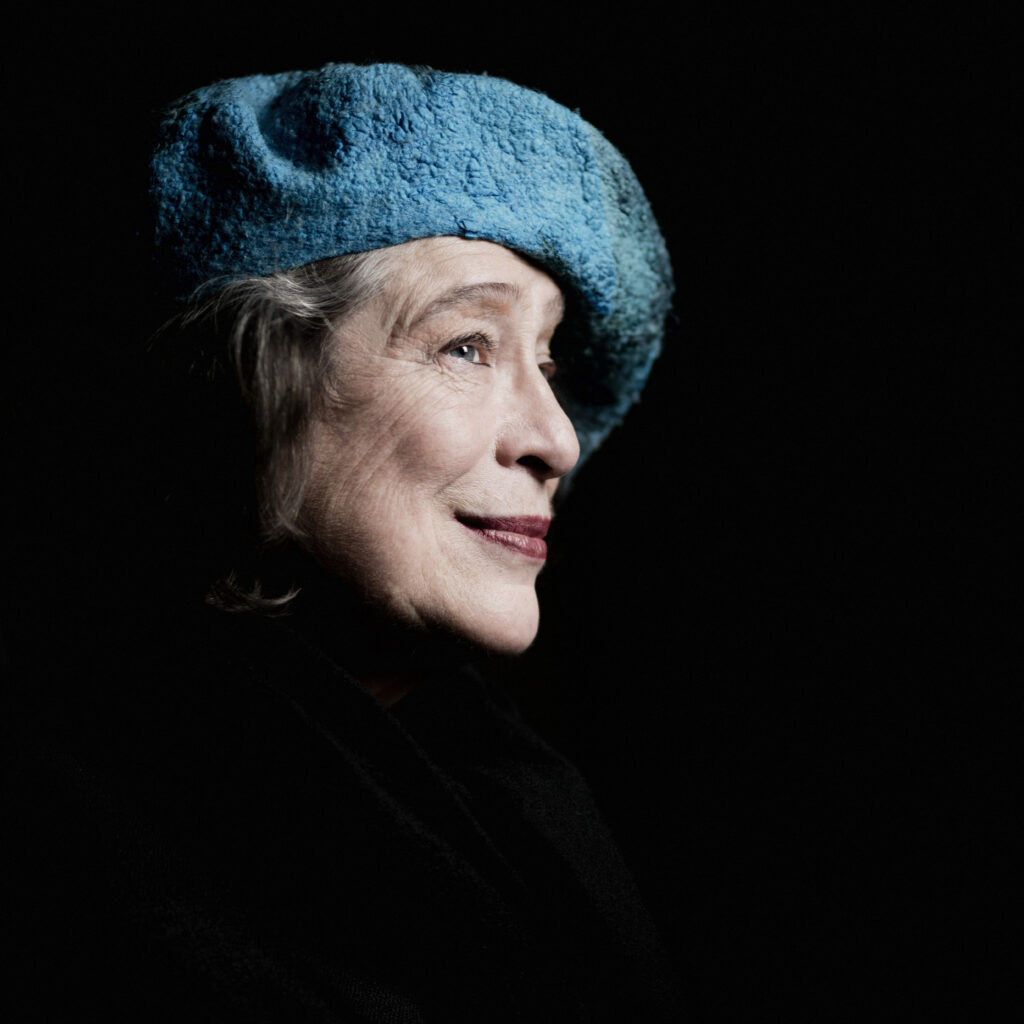 Elisabeth Leonskaja
One of the most celebrated living pianists, Elisabeth Leonskaja has, in a world increasingly dominated by the media, remained true to herself and to her music over several decades. She is a frequent guest as a soloist with the world's leading orchestras, and as a recitalist at the most prestigious music festivals and piano series of the major musical centres. Born into a Russian family in Tbilisi, her early musical development was decisively influenced by her collaboration with Sviatoslav Richter, and she is a leading light in the continuation of the great Russian pianistic tradition, as also attested by her rich recording legacy. Elisabeth Leonskaja 's contribution to music has been recognised with numerous awards; she is an honorary member of the Vienna Konzerthaus, and a recipient of the Austrian Cross of Honour for Science and Art, the highest award in Austria. In Georgia, she was named Priestess of Art in 2016, this country's highest artistic honour, while in 2020 she received the ICMA Lifetime Achievement Award.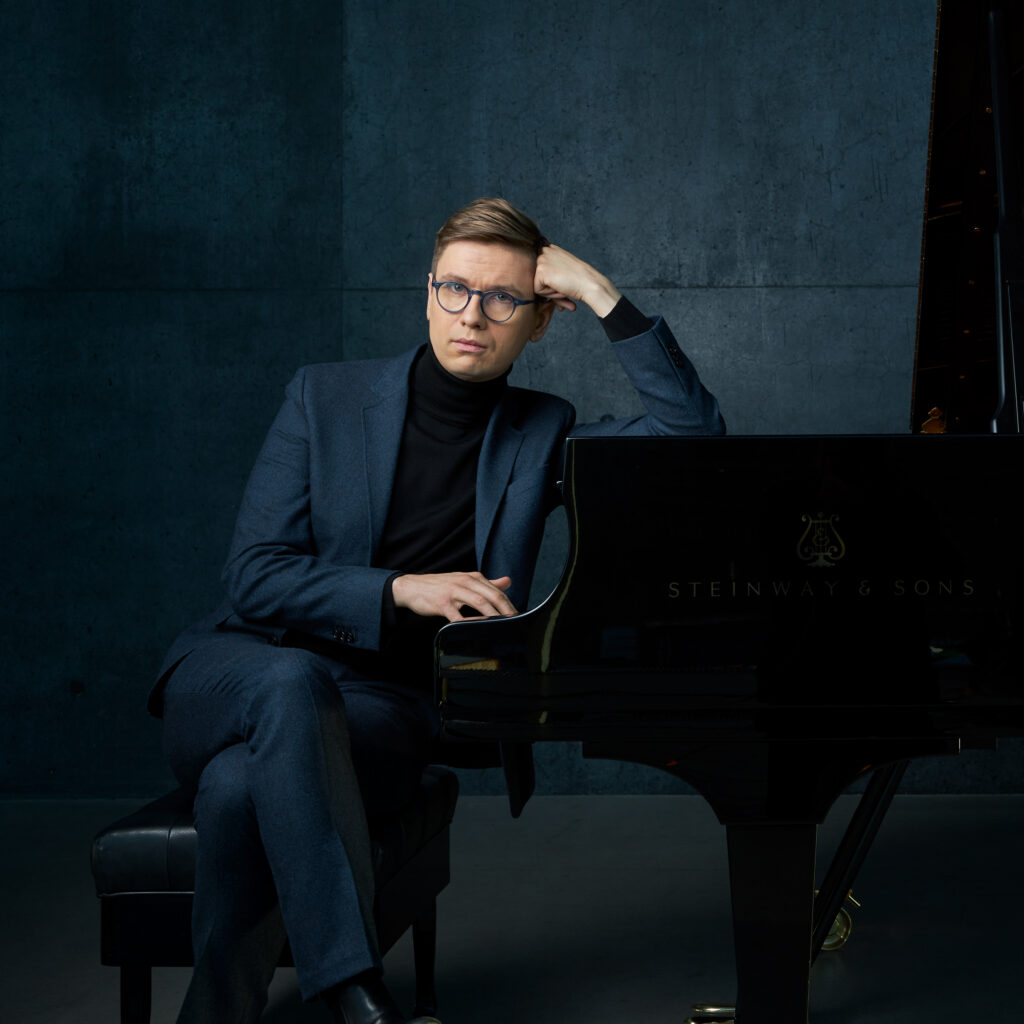 Víkingur Ólafsson
Víkingur Ólafsson has made a profound impact with his remarkable combination of exceptional musicianship and visionary programmes. His recordings for Deutsche Grammophon — Philip Glass Piano Works (2017), Johann Sebastian Bach (2018), Debussy Rameau (2020) and Mozart & Contemporaries (2021) — captured the public and critical imagination and led to over 260 million album streams. The Daily Telegraph called him 'the new superstar of classical piano' while the New York Times dubbed him 'Iceland's Glenn Gould'. Ólafsson's multiple awards include Gramophone's 2019 Artist of the Year, Opus Klassik's Solo Recording Instrumental (twice) and Album of the Year at the 2019 BBC Music Magazine Awards. Ólafsson performs with the world's leading orchestras and at major concert halls and festivals. A captivating communicator, Ólafsson's significant talent extends to broadcast, having presented several of his own series for television and radio and being artist in residence for three months on BBC Radio 4's flagship arts programme, Front Row.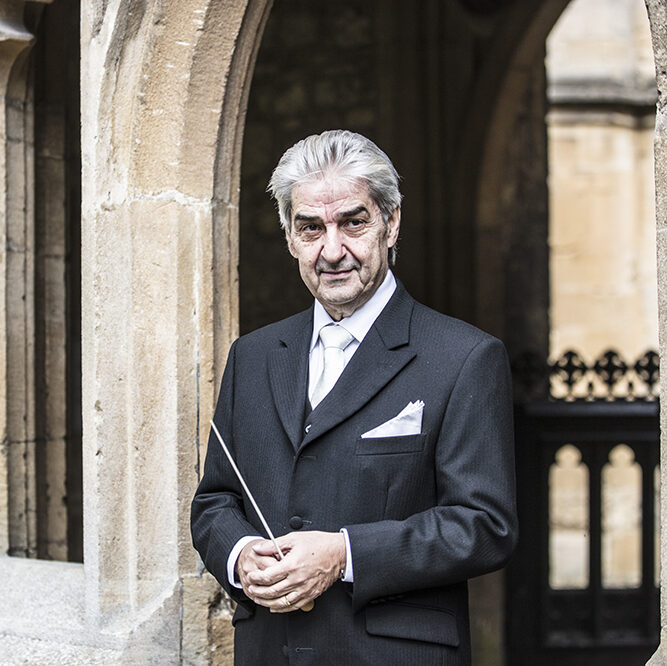 Marios Papadopoulos
Marios Papadopoulos is the founder of the Oxford Philharmonic Orchestra and the Oxford Piano Festival. He has appeared in many of the world's most prestigious venues and worked with a host of eminent musicians including Evgeny Kissin, Anne-Sophie Mutter, Maxim Vengerov, Martha Argerich and Lang Lang. His many recordings feature works by Beethoven, Mozart, Mussorgsky, César Franck, Stravinsky and the 24 Preludes and Fugues by Shostakovich. He conducts the Oxford Philharmonic in new recordings of the Brahms and Sibelius violin concertos with Maxim Vengerov with whom he has also recorded the complete Brahms Violin Sonatas. In recent years, Maestro Papadopoulos has concentrated his work mainly in Oxford with the Oxford Philharmonic Orchestra. Rare guest appearances have included a UK tour with the LPO and a Mozart piano concerto cycle directed from the keyboard with the Guangzhou Symphony Orchestra. In 2019, he conducted a new production of The Marriage of Figaro for the Greek National Opera at the Stavros Niarchos Foundation Cultural Center in Athens. Marios holds a doctorate in music from City University, is a Fellow by Special Election of Keble College Oxford and has been awarded an MBE for services to music in Oxford.
---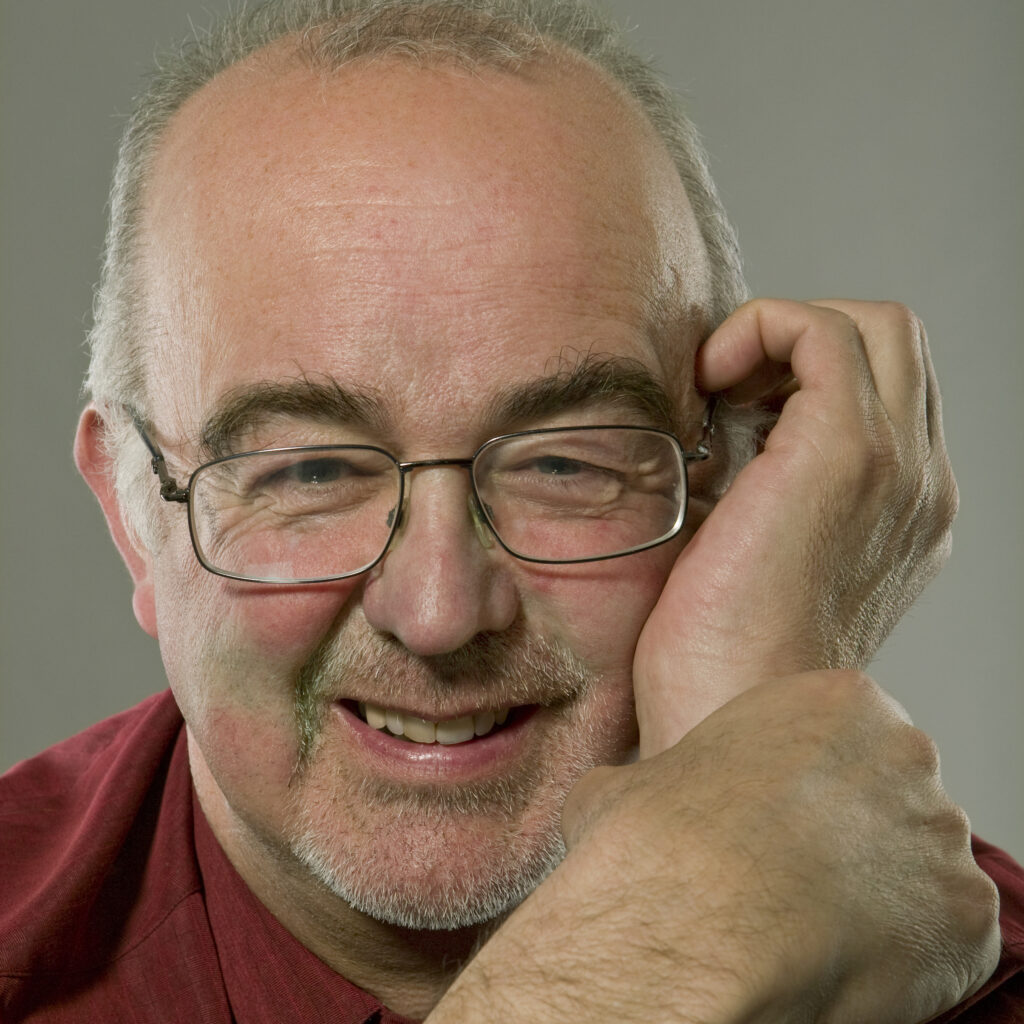 Martin Roscoe
With an extraordinary career spanning over five decades, Martin Roscoe is one of the UK's best-loved pianists. He is Artistic Director of Ribble Valley International Piano Week and the Manchester Chamber Concerts Society, and Co-Artistic Director of the Beverley Chamber Music Festival. With a repertoire of over 100 concertos performed or recorded, Martin continues to work regularly with many of the UK's leading orchestras, having close links with the BBC Philharmonic, BBC National Orchestra of Wales, BBC Scottish Symphony, the Hallé, Manchester Camerata, and the Royal Liverpool Philharmonic Orchestra. A prolific recitalist and chamber musician, Martin tours the UK extensively, including regular appearances at Wigmore Hall and Kings Place. Having made over 600 broadcasts, including seven BBC Prom appearances, Martin is one of the most regularly played pianists on BBC Radio 3. He has made many commercial recordings for labels such as Hyperion, Chandos and Naxos. Teaching has always formed an important part of Martin's life. He is currently Professor of Piano at the Guildhall School of Music in London and has been awarded his Fellowship there.